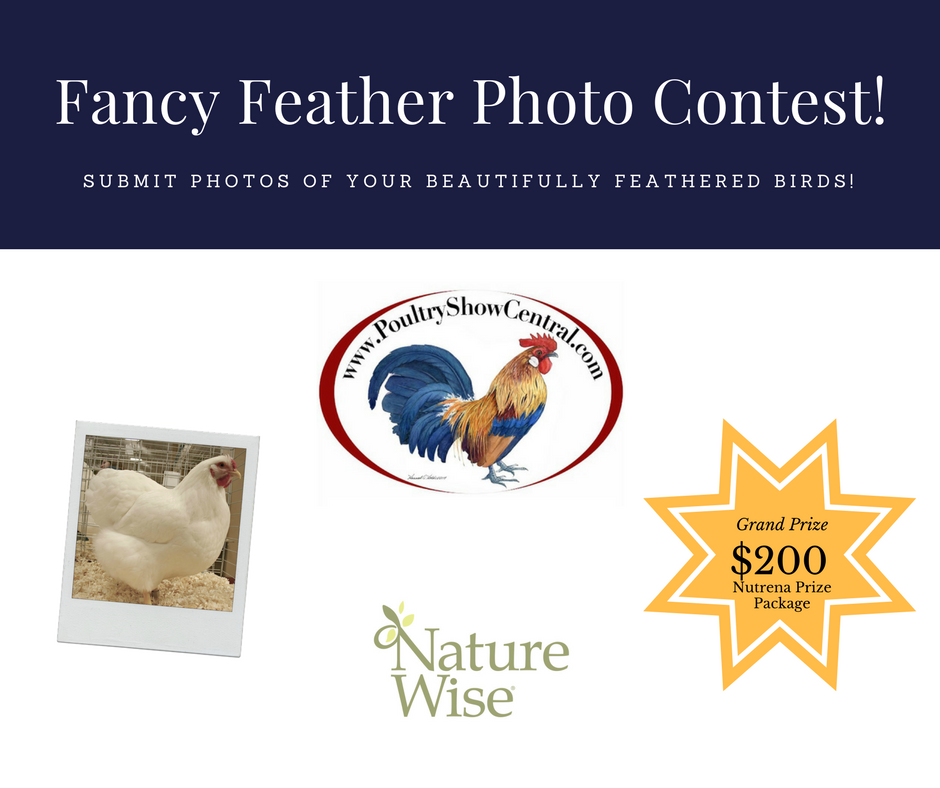 Nutrena Naturewise Feather Fixer Poultry Feed and PoultryShowCentral.com are pleased to announce the "Fancy Feather Photo Contest"!
There will be one (1) Grand Prize Winner (with a $200 Nutrena Prize Pack) and two (2) Honorable Mentions.
Get your cameras out and shoot a photo of your bird with the most beautiful feather quality. The contest is open to photos of geese, ducks, chickens, pigeons, guineas, turkeys and peafowl.  Final judging will be based on the bird with the most stunning feather quality as well as the clarity and quality of the photo you submit.  Birds that are posing well for the camera are preferred.  Getting people to vote for your photo also improves your chances to win. 
Get your friends to vote for your photo by sharing it with them. Please make note that the winner is primarily based on ranking by the administrators of PoultryShowCentral.com. The number of votes on photo will improve your chances to be ranked a Winner.

Note: All images submitted must be the work of the individual submitting them.  By submitting them to the contest, you are granting permission for PoultryShowCentral.com to use the image on their website.

What can we help you find? Search the website:

If you'd like to receive monthly updates of new poultry shows and swap meets we've found, become a PSC Insider.