Faverolles
For Sale

Varieties:
Salmon & White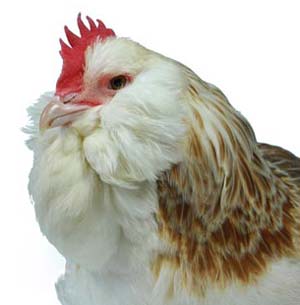 Do you have birds to sell?
Here's your chance to sell your birds with plenty of details and pictures!
There are Birds for Sale!
Click on the links to see more information

TN - Salmon Faverolle (Large)
We have 6 young pair of Salmon Faverolle from our show quality line. Approximately 4 weeks old. $40 per pair and $35 per pair for additional pairs going …
TN - Salmon & Blue Salmon Faverolles
I offer Salmon and Blue Salmon Faverolles fertile hatching eggs and chicks from the Coastline Poultry bloodline. Shipping is available. Like us on Facebook …
LA - Faverolles
Limited # of Salmon Faverolles chicks at Bc Poultry Farm. We are just getting our flock up and running all Birds NPIP and we are breeding for show quality. …
Return to the Chickens Directory

Return to the Breeder Directory

What can we help you find? Search the website:

---
Back to top of page
©Copyright 2012, www.poultryshowcentral.com, All Rights Reserved.