Golden Horseshoe Saddle Club Swap Meet
Knox, Indiana (see map below)
Animals, Farm Produce, Plants, Feed, Supplies & More!

7:00 until 1:00 (central time)
  Selling/Lot fee $10.
Buyers FREE
100+ sellers
For more information:
For current dates and for other Indiana swaps,
 Are you aware of any corrections to this information? 
Our goal is up-to-date & accurate on Poultry Show Central and we rely on your help!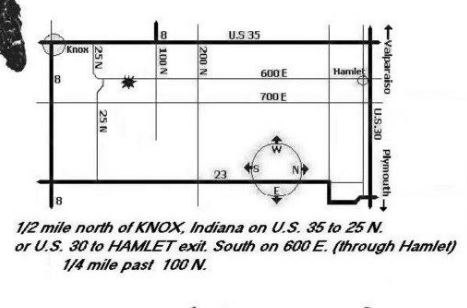 What can we help you find? Search the website:

---
Back to top of page
©Copyright 2012, www.poultryshowcentral.com, All Rights Reserved.