Due to Covid-19 restrictions, please confirm events are happening with organizers before attending.  
FL - Bearded Silkies
by Carol Ryder
(Spring Hill, FL)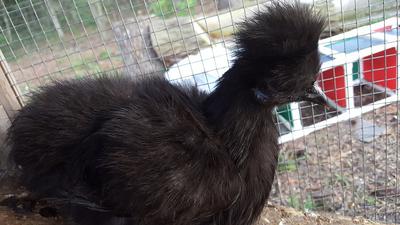 Fairchild Minifarm breed and sell all the standard recognized color varieties: blue, black, white and splash. We sell at our location in Spring Hill Florida and we are now taking orders for fall shipment.



Contact: Carol Ryder

727 863 -22273

Email: carolryder61@verizon.net

Visit us on Facebook: Fairchild Minifarm
Do you have birds to sell too? Click here to return to List Your Bird Here! and complete the form to submit your listing for review.
What can we help you find? Search the website:

Note: Did you subscribe but did not receive a newsletter in your inbox? Search your Spam or Promotions Tab so you don't miss a single issue!  
I have a beautiful white OHIKI rooster for sell he is ready for a wife. I am in Panama City Fl. Can reach me at 8505966024. Sweet bird just ready for his

We have three New Hampshire Red roosters, a Leghorn rooster and an all white with light brown dusting on the feathers rooster we aren't sure what breed

Looking for cochin chicks in South Plains area of Texas. rrfarmstexas@gmail.com