KY - Brahma Bantams in five varieties
by Sandy Kavanaugh
(Richmond, KY 40475)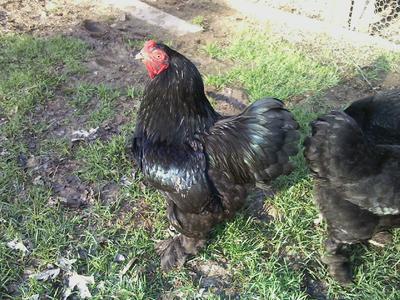 Brahma bantams in Dark, Partridge, and Black now available as pairs or trios. Priced as follows:
Blacks- $375.00 pr. or $500.00 trio
Darks- $120.00 pr. or $200.00 trio
Partridge- $80.00 pr., no trios
Some hatching eggs available in these varieties.

Also have limited number of Large Fowl Black Brahmas available. Text or message for pricing.

My email is henshaven@hughes.net or call or text at 859-893-1318. Or, you may contact me through my Facebook page.
Do you have birds to sell too? Click here to return to List Your Bird Here! and complete the form to submit your listing for review.
What can we help you find? Search the website:

Hank's GameBirds LLC 9/20/2021 (This Not A Presale) hanksgamebirds@gmail.com Instagram (hanksgamebirdsllc) ($280.00 or) Texas Blue Scale Quail Pairs

I have a beautiful variety of Seramas. Beautiful colors. All different ages from hatchlings to mature birds. Join my farm page to see for yourself. Very

Bantam polish; all white, blue, wc black, buff, silver, gold laced. Bearded and non bearded paigelee927@gmail.com 678-788-0817