Due to Covid-19 restrictions, please confirm events are happening with organizers before attending.  
TN - Yoo Hoo Farm Marans
by Patrick Ledbetter
(Sparta, Tennessee )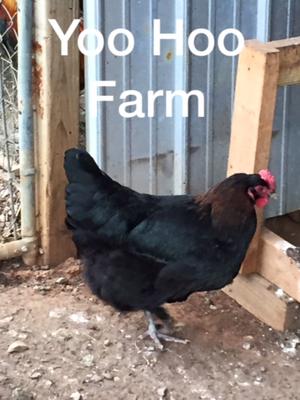 We are a small farm located on the Cumberlin Plateau.
We incubate starting in November. We sell juvenile birds and hatching eggs. We ship to the lower 48 states.
Black Copper Marans
Birchen Marans
Blue Copper Marans
Contact me at Pledbetter24@yahoo.com
What can we help you find? Search the website:

Note: Did you subscribe but did not receive a newsletter in your inbox? Search your Spam or Promotions Tab so you don't miss a single issue!  
Very Beautiful Ameraucana roosters , young. I am in Middletown, DE. Email me 2Mrs.Pepper@gmail.com

LOOKING FOR TWO FEMALE DAY OLD SILKIES TO BE SHIPPED TO ME IN LAS VEGAS NEVADA AT THE END OF NOV. 2020 ONE SPECKLED AND THE OTHER WHITE.. PLEASE CALL

I have four beautiful black Orpington's healthy eating well. They are unsexed. Three of them are about two months and one of them is three months. Parents