2012 Yankee Fall Classic
by Michelle Sepiol
(Wellsboro, PA)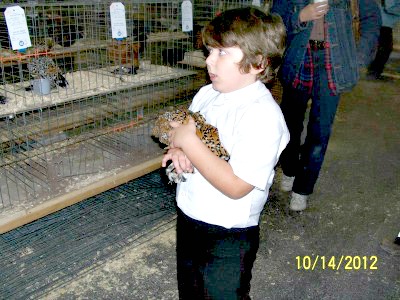 Dylan Dingman, age 8, Gaines, PA with his showmanship bird
The Yankee is held in the Poultry Building at the Syracuse Fair Grounds. This is a great show to attend. However....dress in warm layers. The building is a grand old Victorian building and spring or fall it can feel damp and cold. The winds whip in off the lake, so again, dress accordingly.
Do you have birds to sell too? Click here to return to Show Results and complete the form to submit your listing for review.
What can we help you find? Search the website:

Hatching eggs available occasionally as well as limited pairs in fall. Limited availability. NPIP and shipping available. Can bring pairs to shows attending

All are a year old, got them to sell. All are docile, also got 2 barred rock roosters up for grabs. they taught in the pen they just need a little care

Little Rhody Poultry Fanciers Show on October 17, 2021 Thanks to all who put on this Beautiful Show. Excellent weather, Good Food and Fantastic Birds!