Due to the Covid-19 response, please confirm events are happening before attending. PSC is working hard to stay updated, but a cascade of cancellations in the past week makes the task challenging. Be safe and God bless.
2012 Yankee Fall Classic
by Michelle Sepiol
(Wellsboro, PA)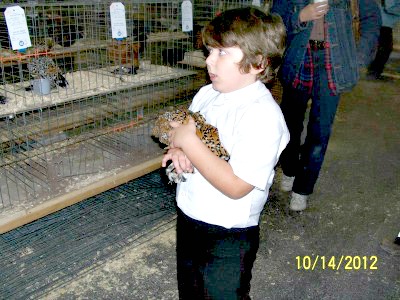 Dylan Dingman, age 8, Gaines, PA with his showmanship bird
The Yankee is held in the Poultry Building at the Syracuse Fair Grounds. This is a great show to attend. However....dress in warm layers. The building is a grand old Victorian building and spring or fall it can feel damp and cold. The winds whip in off the lake, so again, dress accordingly.
Do you have birds to sell too? Click here to return to Show Results and complete the form to submit your listing for review.