Featured Breeder
advertising options

Upgrade your free listing
& get those birds sold!


Breeders are the heart of Poultry Show Central.  We wouldn't be here without you!  Our free show-quality breeder directory listings are unique to anywhere on the internet and I hope you have taken advantage of this free service to the poultry hobby by now if you sell your birds. 
As the breeder directory grows, so does the advantages of setting your listing apart with an affordable Featured Breed ad.  We have two types of Featured Breeder ads:
To help you visually see the options, see the screenshots below:

Chickens For Sale Page-$100/year:

(Approx. 55,000 pageviews/year)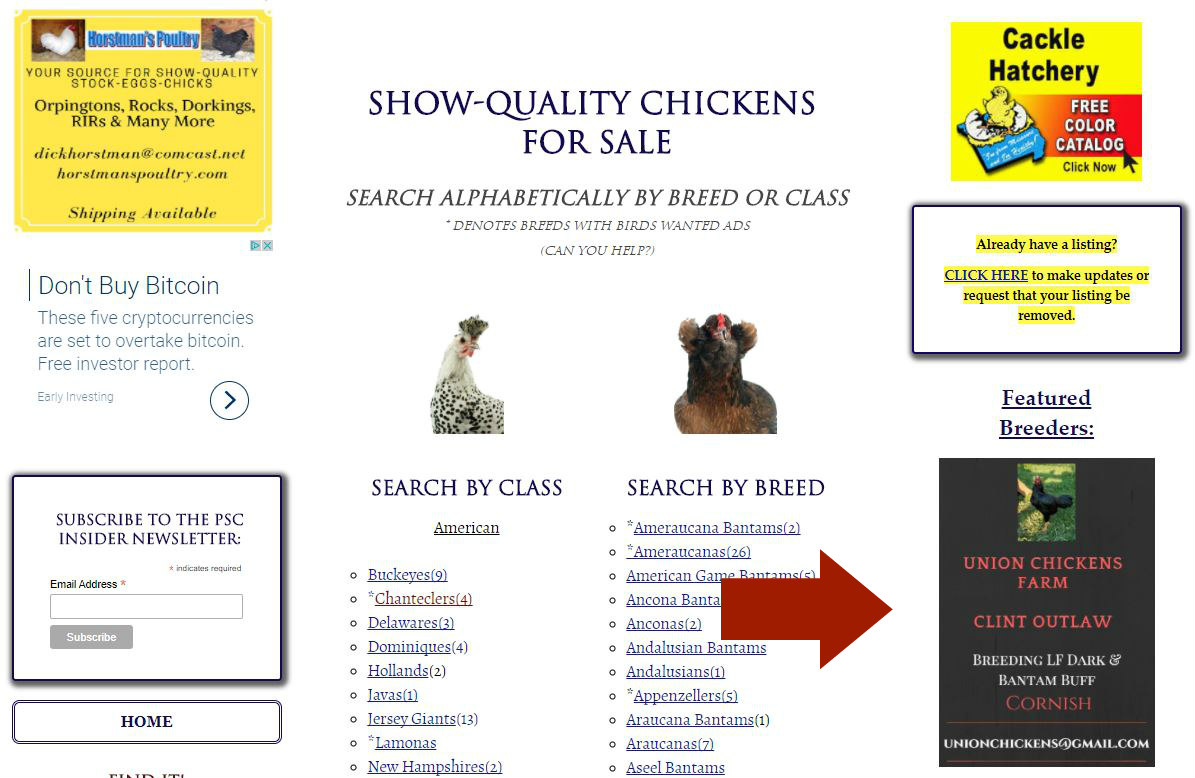 Breeder Directory Page - $100/year:

(Approx. 45,000 pageviews/year)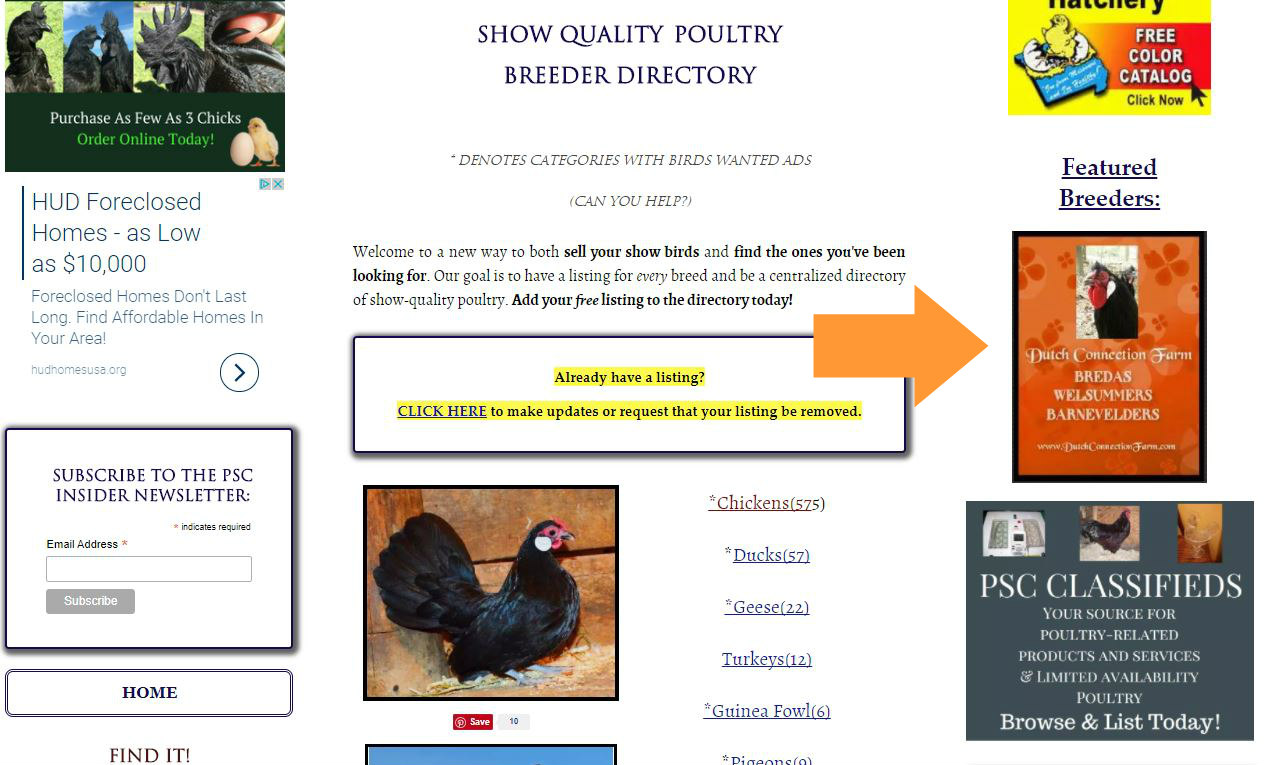 Specific Breed for Sale Page
(two options) - $50/year:

(pageviews vary depending on the breed)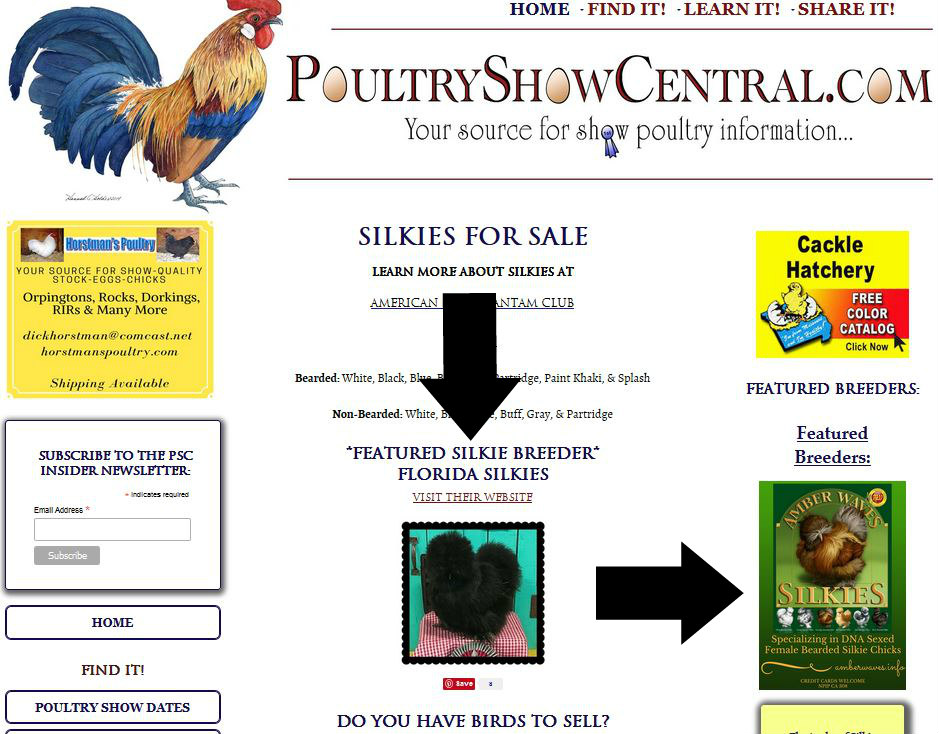 Ready to get started?  
Our goal is to find the option that will fit your budget and give you the most bang for your buck:
What can we help you find? Search the website:


If you'd like to receive monthly updates of new poultry shows and swap meets we've found, become a PSC Insider.