Due to Covid-19 restrictions, please confirm events are happening with organizers before attending.  
Varieties:
Black, Blue, & White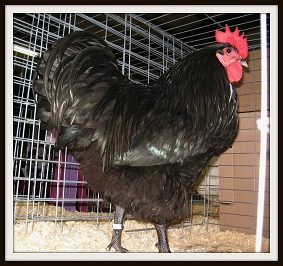 Do you have birds to sell?
Create your breeder listing now! Be sure to include plenty of detail, pictures if possible, and your contact information.
There are Birds for Sale - Find a Breeder:
Click on the links to see the full breeder listing:

LF Black Australorp
Started Australorp birds occasionally in eastern Canada. Email lindapattison@eastlink.ca
FL - Black Australorp Large Fowl
Jackie & Vanessa Koedatich Master Breeder Of Speckled Sussex Bantams & Buff Brahma Bantams Started birds & Adults for sale on occasion. Pet & …
Return to the Chickens Directory

Return to the Breeder Directory

What can we help you find? Search the website:

Note: Did you subscribe but did not receive a newsletter in your inbox? Search your Spam or Promotions Tab so you don't miss a single issue!  
Beaucoup Farm's mission is to help protect endangered livestock, and poultry breeds from extinction through our breeding program, hatching rentals, petting

Hello - I am a biology teacher as well as a duck mom to a pair of very spoiled mandarins that I kept after incubating and hatching them last spring as

Hello, I have 2 light Brahma and 2 Ancona roosters available. All 4 are purebreds, and are 5 months old. If interested please email me at Coreenlopez4@yahoo.com