Central Indiana
Poultry Show

Boone Co 4-H Fairgrounds,
Lebanon, Indiana
(along I-65 @ exit 138)
Largest Annual show in IN
Always 3rd Saturday in October
Contact:

Doug Akers

or
 Tim Curts 
765-336-4771
For current show dates or for all Indiana Shows,
View Larger Map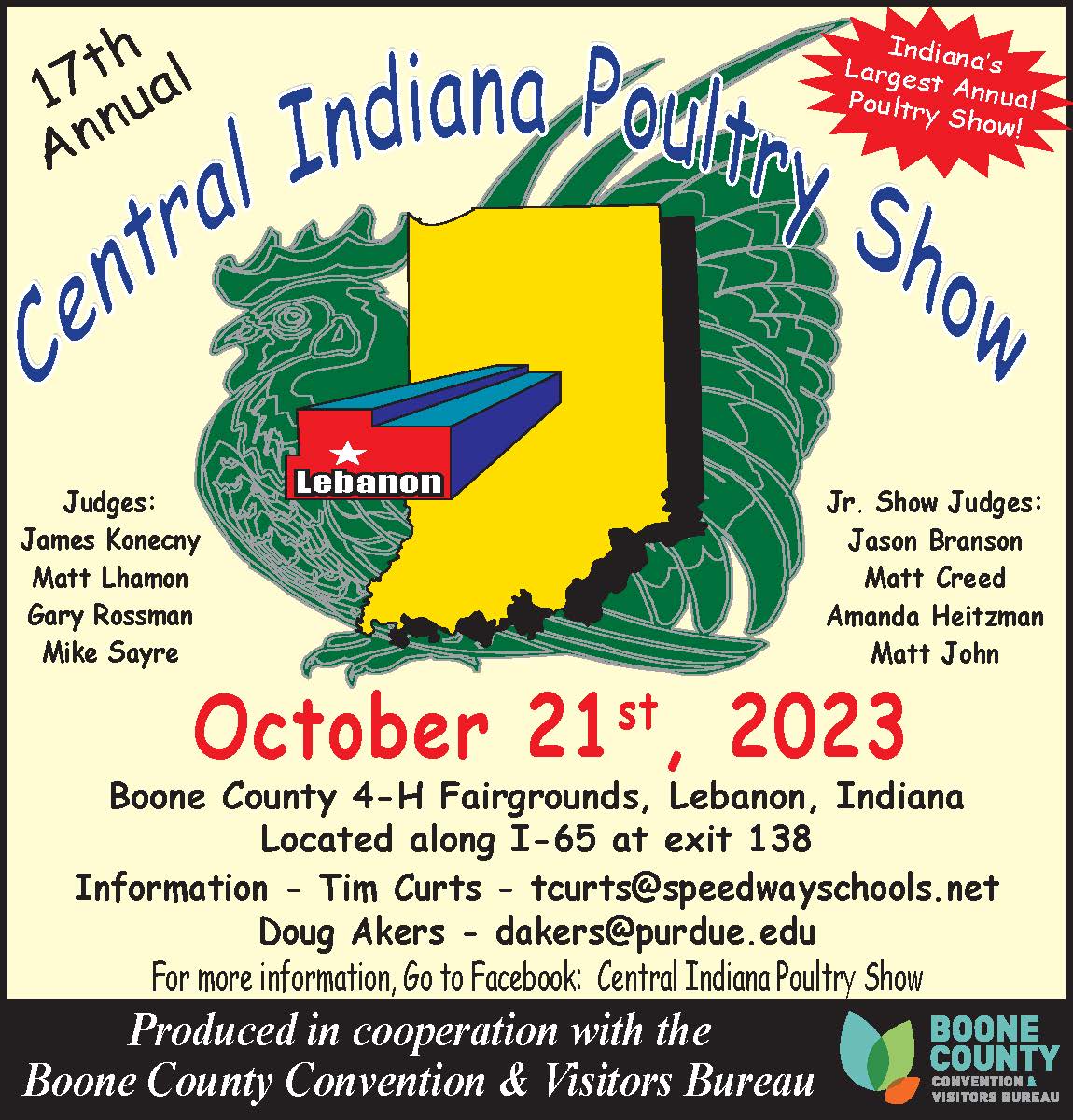 Note: For most shows, judging starts at 9am on the first day. For 2-day shows, coop-out is usually by lunchtime on the 2nd day. Coop-in times vary. 
 
Are you Going to this Show? 

Find a Hotel Here:


* Affiliate Link



Show Secretaries: Please send current catalog files to  poultryshowcentral@gmail.com  so it can be added to this page.   PS Do not use this email to request a catalog.
Are you aware of any corrections to this information? Our goal is up-to-date & accurate and we rely on your help!  Please let us know!
Did you attend this show?
Share your pictures, show results, show reports or your favorite memories.
What can we help you find? Search the website:

Information on the Dunnellon Sparr Building Supply Swap

Information on the Madison Indiana Animal Swap

8 week old Muscovy Ducklings (DOB March 18 2023) for sale. These ducklings are wild Muscovy ducks. We bought the Mom and Dad pair and have been raising