Due to the Covid-19 response, please confirm events are happening before attending. PSC is working hard to stay updated, but a cascade of cancellations in the past week makes the task challenging. Be safe and God bless.
February Poultry Shows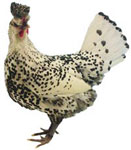 CA - Pacific Serama Classic
February 5-7, 2021
OK - Canadian Valley Poultry Club Show
February 1, 2020
MN
New Ulm Pigeon Show
February 1, 2020
AL - Heart of Dixie Poultry Club Double Spring Show
February 1, 2020
FL - Florida State Fair SPRING Purebred Poultry & Waterfowl Show
February 6-17, 2020
AL - Dixie Fellowship Memorial All Bantam Double Show
February 8, 2020
OK - South Central Poultry Club Show
February 8, 2020
TX - Comanche Crossroads
February 8-9, 2020
OR - Sweetheart Small Animal 4-H Show
February 9, 2020
CA - Humboldt Poultry Fanciers Winter Show
February 14-16, 2020
TX - Williamson County Poultry Show Classic
February 15, 2020
TN - Lawrence Co. Poultry Club Spring Show
Cancelled for 2020
GA - Chattahoochee Valley Poultry Association
February 15-16, 2020
FL - Pasco County Fair Youth Poultry Show
February 17-23, 2020
NC - Cape Fear Poultry Association Show
February 22, 2020
CA - Greater California Society of Poultry Fanciers
February 22, 2020
FL - FLORIDA STRAWBERRY FESTIVAL ® Youth Poultry Show
February 27-March 8, 2020
SC - Anderson Poultry Club Spring Show
February 29, 2020
CA - Pacific Poultry Breeders Association Show
Cancelled for 2020
CA - Cloverdale Citrus Fair
Cancelled for 2019
AZ - The Sweetheart American GameFowl Show
February 16, 2019
OK - Great Plains Game Bantam Spectacular
Cancelled for 2019
WA - Pacific Northwest Poultry Association Winter Classic
Cancelled for 2019
<![if supportMisalignedColumns]> <![endif]>
*NOTE* - If you are having trouble seeing dates on your phone, please turn your screen to landscape view.  
Did we miss any shows or do you know an upcoming date that we don't have yet? Let us know!

Ready to search for more shows? Click here

What can we help you find? Search the website:

Note: Did you subscribe but did not receive a newsletter in your inbox? Search your Spam or Promotions Tab so you don't miss a single issue!  
* Hotel & Amazon Links on PSC are Affiliate links that help support the work of maintaining the website