Fillmore Park
Fillmore, Missouri
From 71 Hwy, go west on A Hwy in Andrew County to H Hwy, travel .05 miles.
From I29, take Fillmore Exit #65 to 59 Hwy east. Turn north on H. Travel 3 miles.
  Held twice a year
8-5 on Saturday, 8-? on Sunday
Rain or shine
Electric Spots $35
Non-electric Spots $25
No Dogs!
For more information or reserve your spot, contact:
David Taylor
816-390-2380
For current dates and for other Missouri swaps,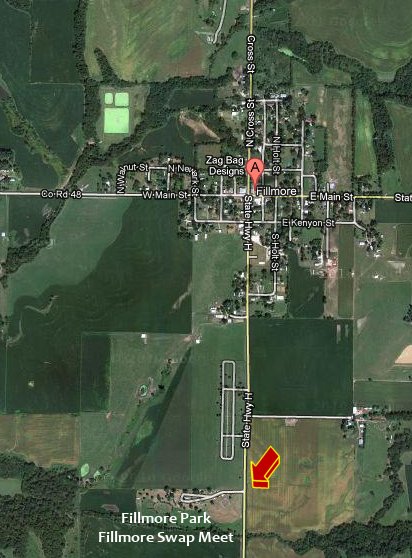 Are you aware of any corrections to this information? 
Our goal is up-to-date & accurate on Poultry Show Central and we rely on your help!