Michigan Poultry Fanciers
Fowl Fest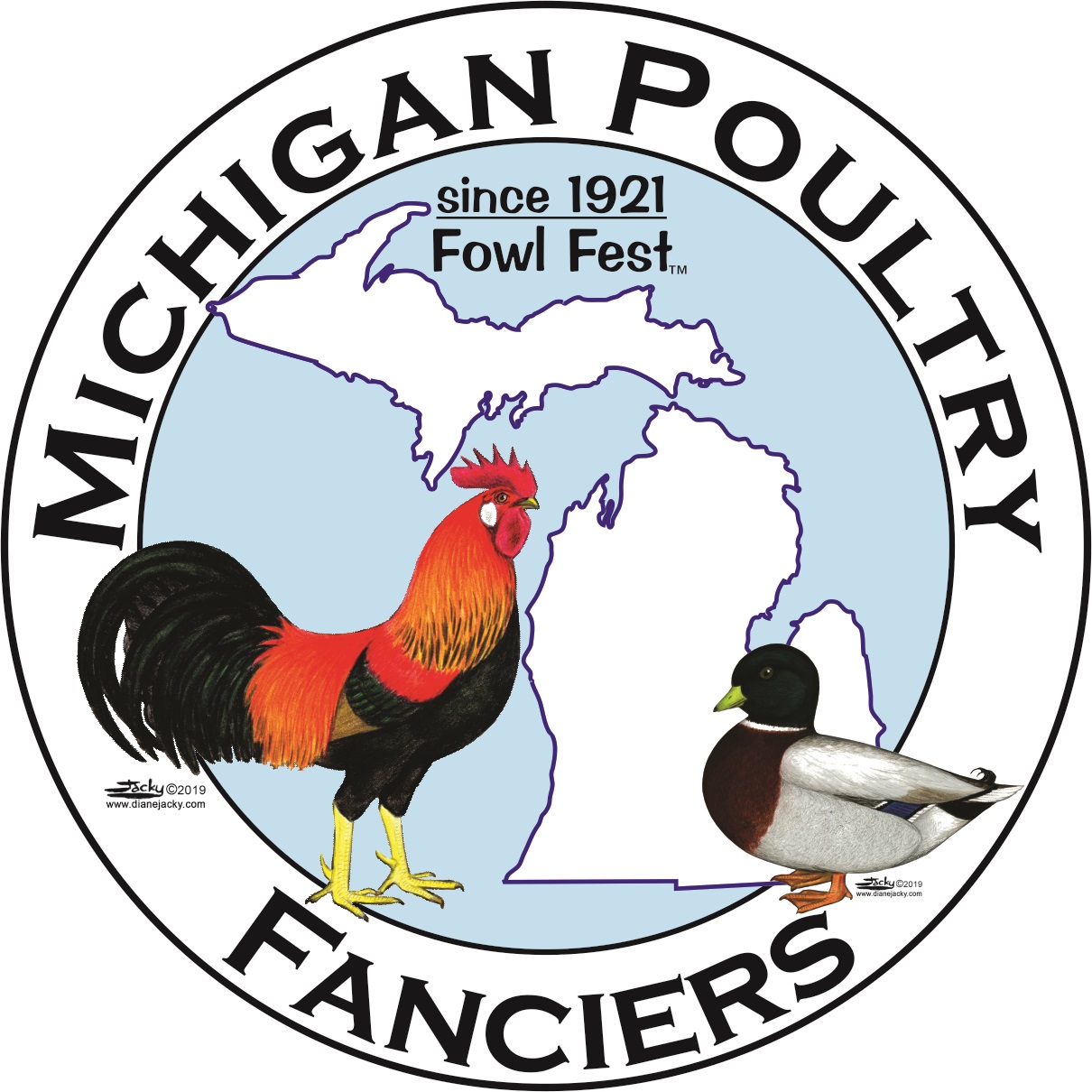 11350 Peet Rd

Chesaning, MI 48616 


*Note - Change of Location*




Download 2019 Catalog/Entry Form

(9/27/19 Entry Deadline)

Since 1921

Double APA/ABA Sanctioned Show

Always 4th weekend of October




For more information, contact:

Matt Boensch

9577 W. Saginaw Rd

Reese, MI 48757

989-529-7030

or


Clay Mills

989-763-1973

Please send current catalog files to  poultryshowcentral@gmail.com  so it can be added to this page.   PS Do not use this email to request a catalog.

Are you aware of any corrections to this information? Our goal is up-to-date & accurate and we rely on your help!  Please let us know!
Did you attend this show?
Share your pictures, show results, show reports or your favorite memories.
What did others who attended this show want to share?
Click below to see contributions from other visitors to this page...


2017 Fowl Fest @ Birch Run Expo Center Not rated yet
Not the biggest...Just the Best!
What can we help you find? Search the website:

Our chocolate wyandotte bantams originally came from Jerry Foley in 2014. They originally were a project that Jerry developed from Chocolate Orpingtons

Wanted: Two Salmon Faverolles pullets; 4-12 weeks; must be vaccinated against Marek's; can pick up in northern Illinois, southern Wisconsin, or northeast

I am getting out of hobby. I have rollers pigeons, kit box, loft and feed for sale. Email siddiqir@yahoo.com.