Michigan Poultry Fanciers
Fowl Fest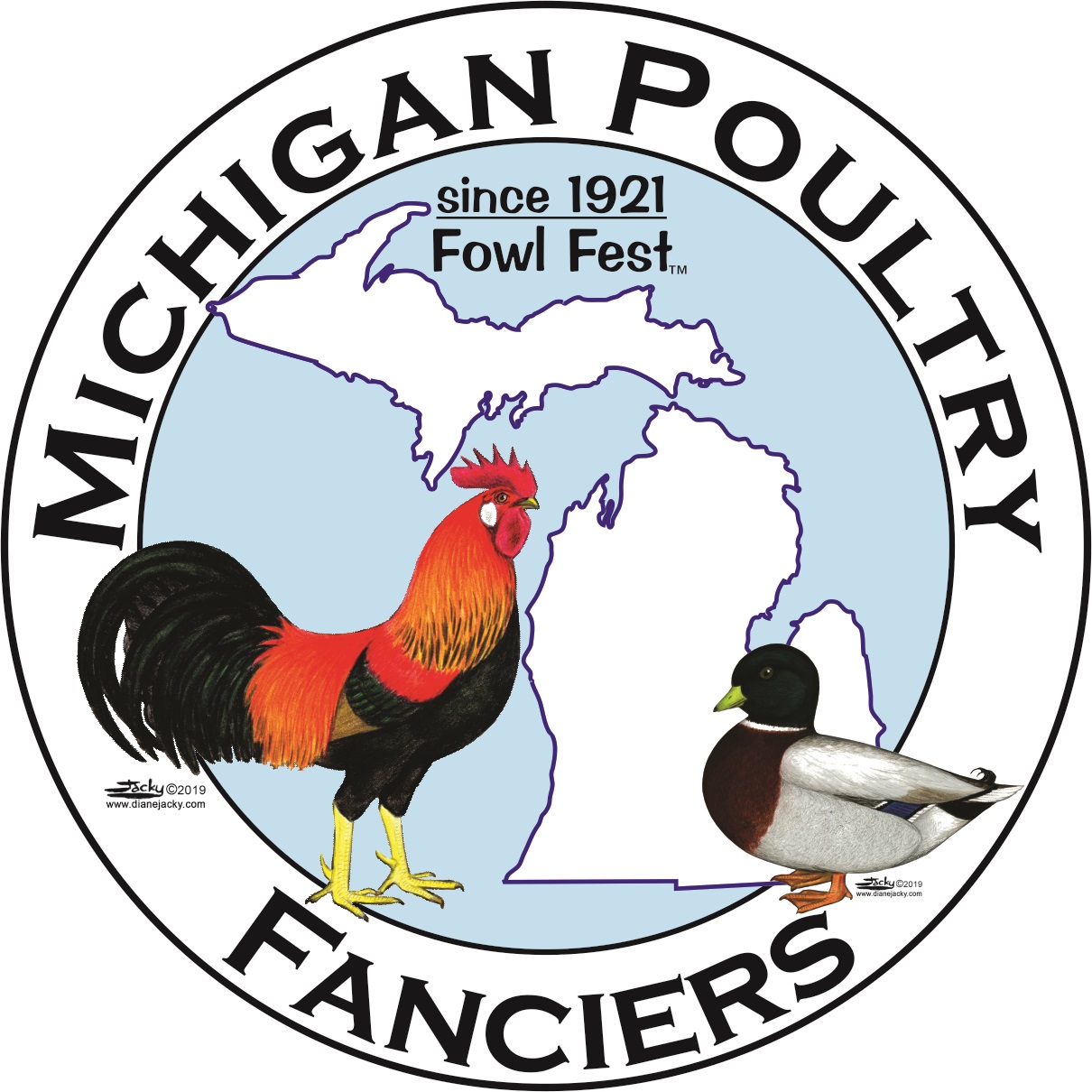 11350 Peet Rd
Chesaning, MI 48616 

Since 1921
Double APA/ABA Sanctioned Show
Always 2nd full weekend of October
2-day double open show
1-day double junior show

Hosting the IWBA Eastern National in 2022

For more information, contact:
Matt Boensch
9577 W. Saginaw Rd
Reese, MI 48757
989-529-7030
or

Clay Mills
989-763-1973
Show Secretaries: Please send current catalog files to  poultryshowcentral@gmail.com  so it can be added to this page.   PS Do not use this email to request a catalog.
Are you aware of any corrections to this information? Our goal is up-to-date & accurate and we rely on your help!  Please let us know!
Did you attend this show?
Share your pictures, show results, show reports or your favorite memories.
What did others who attended this show want to share?
Click below to see contributions from other visitors to this page...


2017 Fowl Fest @ Birch Run Expo Center Not rated yet
Not the biggest...Just the Best!
What can we help you find? Search the website:

Information on the Dunnellon Sparr Building Supply Swap

Information on the Madison Indiana Animal Swap

8 week old Muscovy Ducklings (DOB March 18 2023) for sale. These ducklings are wild Muscovy ducks. We bought the Mom and Dad pair and have been raising