North Texas Fairgrounds
2217 N Carroll Blvd
Denton, TX 76201
Download 2023 Catalog/Entry Form
(12/30/22 Entry Deadline)
Hosted by the Heart of Denton 4H Club
Texas Exhibitors Only
Poultry & Rabbit Show
Youth Show Only
Exhibitors must be in grades K-12
For more information, contact:
Jayme Kiraly
(940)368-4387
Email entries to: stephaniejhaass@gmail.com
For current dates and for other Texas poultry shows, CLICK HERE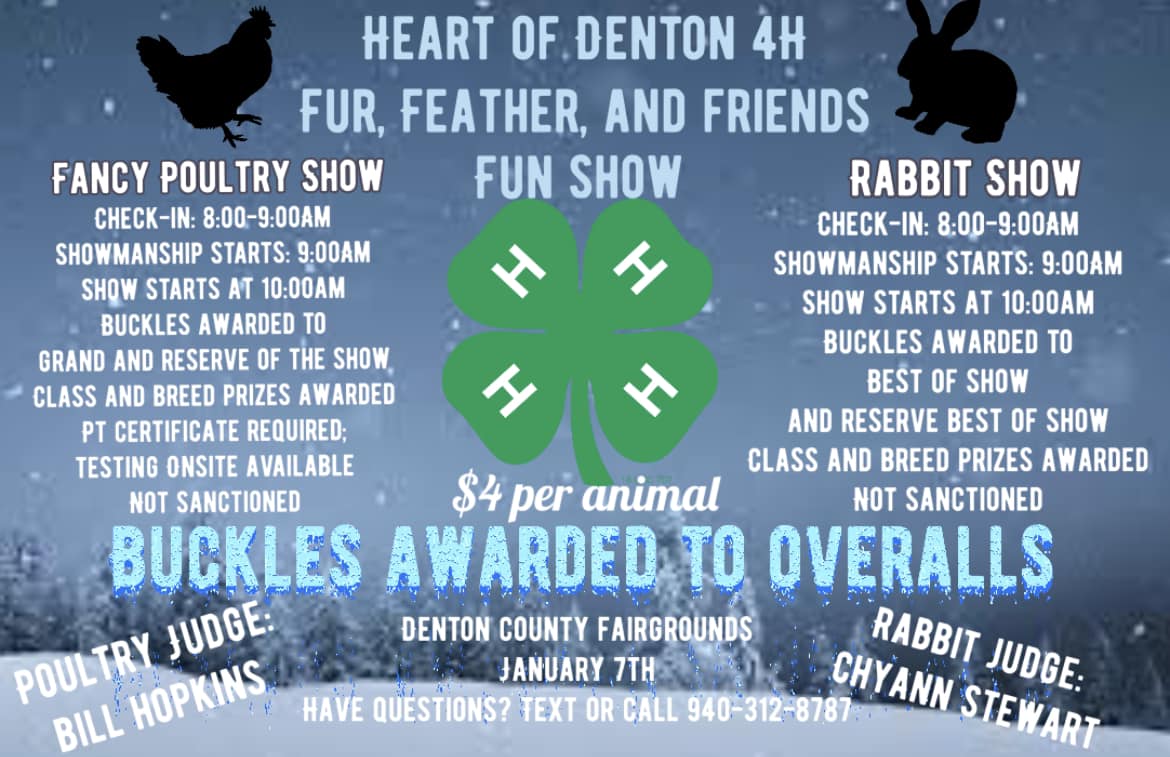 Show Secretaries: Please send current catalog files to  poultryshowcentral@gmail.com  so it can be added to this page.   PS Do not use this email to request a catalog.
Are you aware of any corrections to this information? Our goal is up-to-date & accurate and we rely on your help!  Please let us know!