Junior Poultry Spooktacular
Creek County Fairgrounds
17806 W. Hwy. 66
Kellyville, OK  


Download 2022 Catalog/Entry Form
(10/14/22 Entry Deadline)
Open to 4-H & FFA Youth
Hosted by the Creek County 4H Poultry Club

For more information, contact:
Randi Hill
 918-224-2192
918-859-9507 (cell)
or
 Carrie Bolesky
(918) 857-3432

For current date and for other Oklahoma shows, CLICK HERE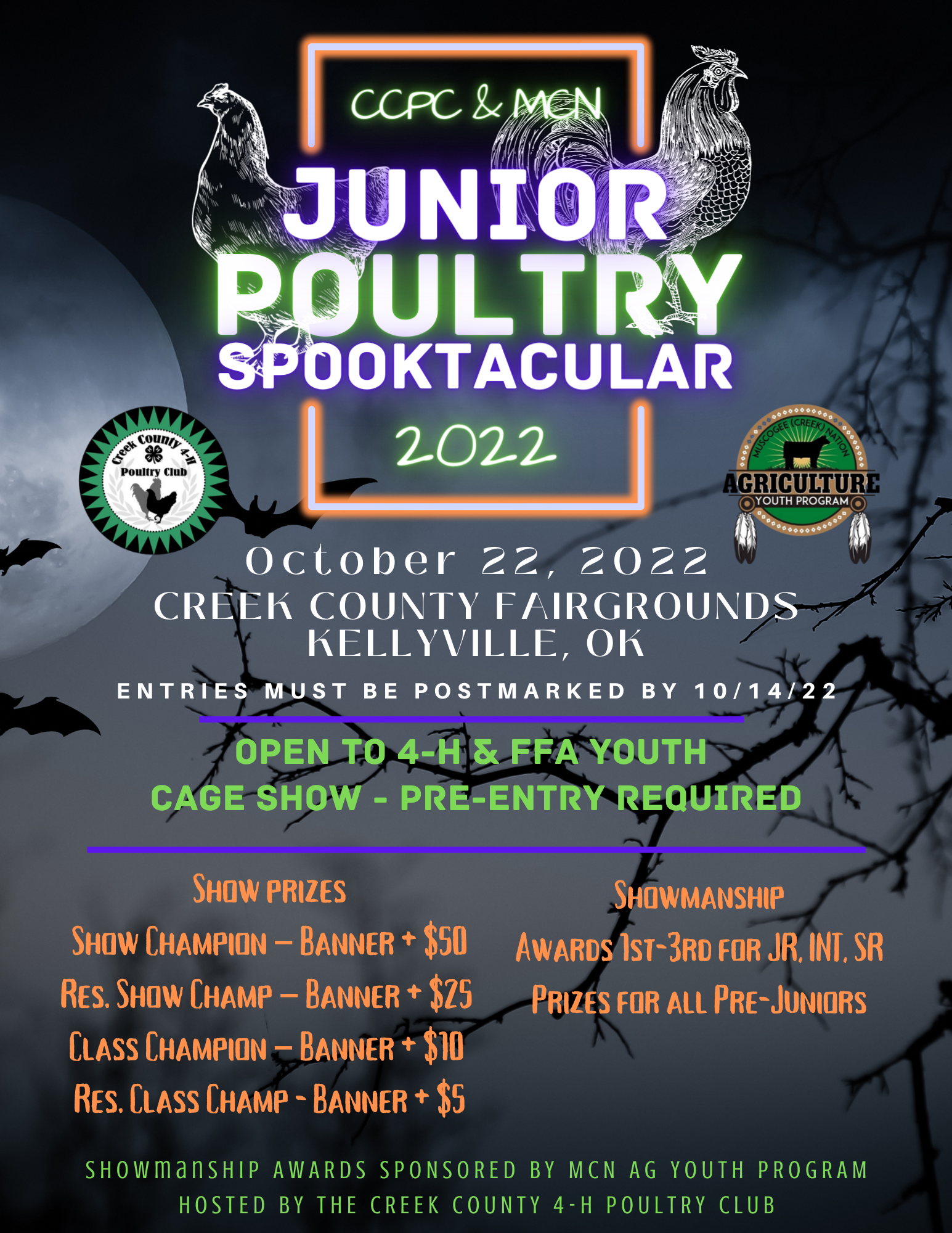 Note: For most shows, judging starts at 9am on the first day. For 2-day shows, coop-out is usually by lunchtime on the 2nd day. Coop-in times vary. 
 
Are you Going to this Show? 

Find a Hotel Here:


* Affiliate Link



Did you attend this show?
Share your pictures, show results, show reports or your favorite memories.
What can we help you find? Search the website:

Information on the Dunnellon Sparr Building Supply Swap

Information on the Madison Indiana Animal Swap

8 week old Muscovy Ducklings (DOB March 18 2023) for sale. These ducklings are wild Muscovy ducks. We bought the Mom and Dad pair and have been raising