Langshans For Sale

Learn More About Langshans at the
American Langshan Club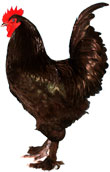 Varieties:  Black, Blue, & White

Do you have birds to sell?
Create your breeder listing now! Be sure to include plenty of detail, pictures if possible, and your contact information.
There are Birds for Sale - Find a Breeder:
Click on the links to see the full breeder listing:

CA - EXHIBITION LANGSHANS LF
We have available individuals, pairs and trios of high quality exhibition Langshans, black only. We have been breeding Langshans for 15 years, and have …
Return to the Chickens Directory

Return to the Breeder Directory

What can we help you find? Search the website:

I am looking to acquire a pair of Swans to put on a small chain of lakes in Central Florida. No Gators here. I can be reached at dsasplin@gmail.com

East Indie Ducklings hatched April 26-27 and May 7-8, 2022, will be available for local pickup only by mid July. Their parents are purebred Black East

I am hatching show quality black Orpington chicks for $10 a piece. They are from Sarah Batz line. You can text or call me at (317) 306-0152.