Due to Covid-19 restrictions, please confirm events are happening with organizers before attending.  
Modern Games For Sale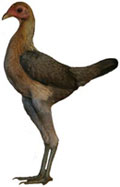 Do you have birds to sell?
Create your breeder listing now! Be sure to include plenty of detail, pictures if possible, and your contact information.
There are Birds for Sale - Find a Breeder:
Click on the links to see the full breeder listing:

MI - Large Fowl Modern Games
2020 hatched large fowl modern games in bb red and red Pyle available. Also some older breeding trios and pairs. Lots of young birds available along with …
CA - Modern Games
Large Fowl Modern Games Red Pyle female line Contact: Stephanie Davis Email- s.mileydavis099@gmail.com or Text- (916)715-0252
VA - Modern Games
Modern Game bantams in BB Red, Blue, Splash, Black, and Red Pyle. Modern Large Fowl in BB Red. Call for Will at (540) 439-8859 or E-mail at wreppert@live.com. …
Return to the Chickens Directory

Return to the Breeder Directory

What can we help you find? Search the website:

Note: Did you subscribe but did not receive a newsletter in your inbox? Search your Spam or Promotions Tab so you don't miss a single issue!  
2020 Bantam Red Cochin Frizzle Cockerels. Several to choose from. Must pick up. Send text to 419-308-0264 initially please.

I have all ages from new hatchling to adults. Ducklings sell for $5 teenagers $10 and adults $20. I also have throwbacks. I can reached by phone at 985-258-0233

Beaucoup Farm's mission is to help protect endangered livestock, and poultry breeds from extinction through our breeding program, hatching rentals, petting