Due to Covid-19 restrictions, please confirm events are happening with organizers before attending.  

Northeast Poultry Shows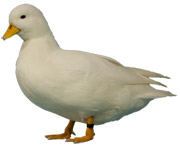 Show
Date
Connecticut
Connecticut Poultry Breeder's Society Show
June 13, 2021
Faircount Pigeon & Dove Show
November 27, 2021
Southern New England 4-H Poultry Show
April 11, 2020
Maine
Central Maine Bird Fanciers Spring Show
May 30, 2021
Skowhegan Fair
August 12-21, 2021
Union Fair
August 21-28, 2021
Windsor Fair
August 29-Sept 6, 2021
Common Ground Country Fair
September 17-26, 2021
Farmington Fair
September 19-25, 2021
Central Maine Bird Fanciers Fall Show
October 3, 2021
Massachusetts
Northeastern Poultry Congress
Cancelled for 2021
New England Bantam Club Spring Show
May 2, 2021
Boston Poultry Expo
November 7, 2021
New England Bantam Club Fall Show
November 21, 2021
New Hampshire
Cheshire Fair Poultry Show and Sale
August 5-8, 2021
Deerfield Fair
September 30-October 3, 2021
New Hampshire Poultry Fanciers Show
October 10, 2021
New York
Finger Lakes Feather Club Show
June 6, 2021
Ulster County Fair Open Poultry Show
August 3-8, 2021
Erie County Fair
August 11-22, 2021
Steuben County Fair
August 17-22, 2021
New York State Fair
August 20-September 6, 2021
Twin Tier Poultry Club Show
September 11-12, 2021
Northern New York Poultry Fanciers Fall Show
September 19, 2021
Eastern New York State Poultry Association Show
September 26, 2021
Rochester Poultry Association Youth Show
October 2, 2021
Rochester Poultry Association Open Show
October 3, 2021
Yankee Fall Classic
October 10, 2021
Nassau Suffolk Pigeon Fanciers Club Young Bird Show
October 16, 2021
NSPFC Long Island Classic Open Show
November 13, 2021
Rhode Island
Little Rhody Poultry Fanciers Annual Spring Show
May 16, 2021
Little Rhody Poultry Fanciers Annual Fall Show
October 17, 2021
Vermont
Green Mountain Poultry Show & Sale
Cancelled for 2021
Addison County Fair and Field Days Poultry Show
August 10-14, 2021
<![if supportMisalignedColumns]> <![endif]>
Did we miss any shows or upcoming dates? Let us know!

Ready to search for more shows? Click here

What can we help you find? Search the website:

Note: Did you subscribe but did not receive a newsletter in your inbox? Search your Spam or Promotions Tab so you don't miss a single issue!  
We sell traditional serama, celadon, button, and butler bobwhite quail, Silver, Pied, & red chukar partridges, and some peafowl. Prices vary between

Almost a year old breeding trio of Lamonas. I bought them as a breeding project but plans changed. Local pickup only in Klamath Falls Oregon. Email Orrryan05@gmail.com.

Pekin Ducklings Straight Run Various ages days/weeks $10 Henry County, Ga If interested please text 678-449-9520