Varieties:
Barred, Birchen, Black, Black Breasted Red, Black Tailed Buff, Black Tailed Red, Black Tailed White, Blue, Blue Brassy Back, Blue Breasted Red, Blue Golden Duckwing, Blue Silver Duckwing, Blue Red, Blue Wheaten, Brassy Back, Brown Red, Buff, Columbian, Crele, Cuckoo, Fawn Red, Fawn Silver Duckwing, Ginger Red, Golden Duckwing, Lemon Blue, Mille Fleur, Mottled, Opal, Quail, Red Pyle, Self Blue, Silver Blue, Silver Duckwing, Silver Ginger, Spangled, Splash, Wheaten, & White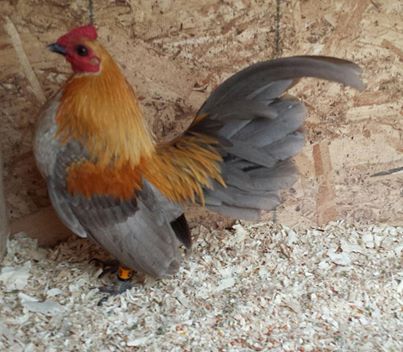 Do you have birds to sell?
Create your breeder listing now! Be sure to include plenty of detail, pictures if possible, and your contact information.
There are Birds for Sale - Find a Breeder:
Click on the links to see the full breeder listing:

Return to the Chickens Directory

Return to the Breeder Directory

What can we help you find? Search the website:

Find all the Virtual Poultry Shows!

Information on the Pips 'n Chicks Virtual Show

Coturnix Quail. Charles Judd (614) 668-6263. cjuddboyz@gmail.com