Due to Covid-19 restrictions, please confirm events are happening with organizers before attending.  
Order our Beautiful Car Magnet!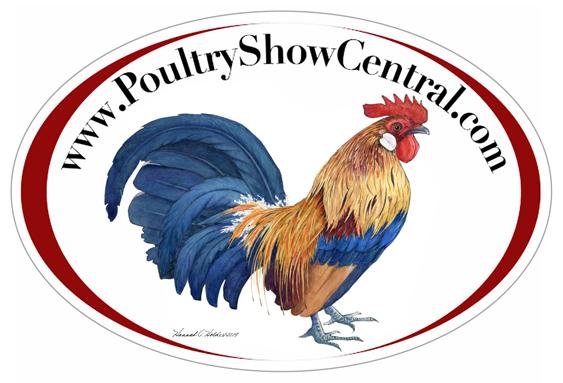 The car magnets have arrived and are ready to beautify your car or refrigerator!  Plus, you get to show your support and appreciation for our efforts here at Poultry Show Central! 
Price:  $5 (Includes Shipping & Handling) - U.S. Only

(Limited Quantities Available)

What can we help you find? Search the website:

Note: Did you subscribe but did not receive a newsletter in your inbox? Search your Spam or Promotions Tab so you don't miss a single issue!  
Information on the Pensacola Poultry Club Show

This pair was hatched the first week of December of 2020,mating age now $200 OBO Both are part of my american x SRi-6 bloodline Showing good potential

I am looking to rehome a black frizzle rooster. I reside in the village where we shouldn't have roosters. I am hoping to find him a good home where he