Order our Beautiful Car Magnet!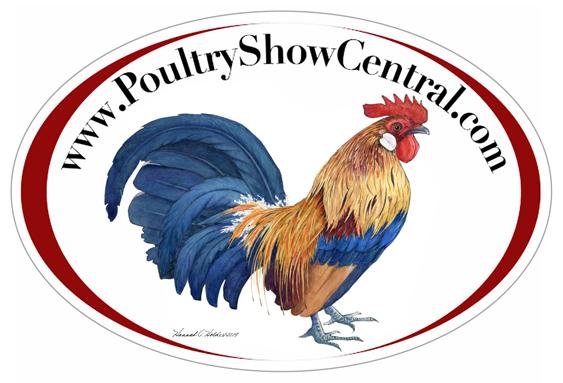 The car magnets have arrived and are ready to beautify your car or refrigerator!  Plus, you get to show your support and appreciation for our efforts here at Poultry Show Central! 
Price:  $5 (Includes Shipping & Handling) - U.S. Only

(Limited Quantities Available)

What can we help you find? Search the website:

Hatching eggs available occasionally as well as limited pairs in fall. Limited availability. NPIP and shipping available. Can bring pairs to shows attending

All are a year old, got them to sell. All are docile, also got 2 barred rock roosters up for grabs. they taught in the pen they just need a little care

Little Rhody Poultry Fanciers Show on October 17, 2021 Thanks to all who put on this Beautiful Show. Excellent weather, Good Food and Fantastic Birds!