Peafowl For Sale
To learn more about peafowl, visit:
http://www.peafowl.com/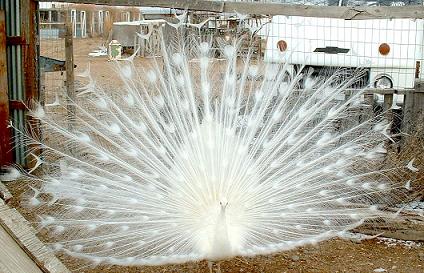 Do you have birds to sell?
Create your breeder listing now! Be sure to include plenty of detail, pictures if possible, and your contact information.
There are Birds for Sale - Find a Breeder:
Click on the links to see the full breeder listing:


NJ - Peafowl eggs for sale
Peafowl eggs for sale: pure white, IB white eye, cameo, IB Pied, Purple pied. Please email me at lqtelep@comcast.net I am NPIP AI clean in NJ I also …
Return to the Breeder Directory

What can we help you find? Search the website:

Information on the Florence County Chicken Swap

Selling eggs, juveniles and breeding stock. Taking custom orders for hatching chicks of a particular breed, 50% downpayment. Contact through www.pineheavengamebirds.com,

Bielefelder chicks and hatching eggs available. Parent stock have bloodlines from all three imports of Bielefelders to the US through Greenfire Farms.