Due to Covid-19 restrictions, please confirm events are happening with organizers before attending.  
Peafowl For Sale
To learn more about peafowl, visit:
http://www.peafowl.com/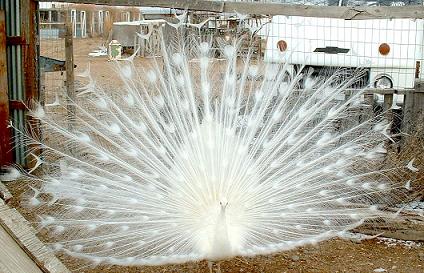 Do you have birds to sell?
Create your breeder listing now! Be sure to include plenty of detail, pictures if possible, and your contact information.
There are Birds for Sale - Find a Breeder:
Click on the links to see the full breeder listing:

OH - 2019 India Blue Pairs
I have a few India Blue pairs still available. Price is $125 per pair until gone. Also have a few male birds available for $50. Location is Bradner, Ohio …

NJ - Peafowl eggs for sale
Peafowl eggs for sale: pure white, IB white eye, cameo, IB Pied, Purple pied. Please email me at lqtelep@comcast.net I am NPIP AI clean in NJ I also …
Return to the Breeder Directory

What can we help you find? Search the website:

Note: Did you subscribe but did not receive a newsletter in your inbox? Search your Spam or Promotions Tab so you don't miss a single issue!  
Information on the 7220 Poultry Show

I'm selling old english game bantams. They are beautiful and show quality purposes younger then 10 month. I'm from Hickory, North Carolina.The best way

2 all white baby king pigeons for sale, Avera, GA area. Birds are $25 each for pick ups and $35 each to deliver to immediate adjacent area only. Birds