Rhode Island Reds
For Sale
Learn More About Rhode Island Reds at
RIR Club of America

Varieties:
Single Comb & Rose Comb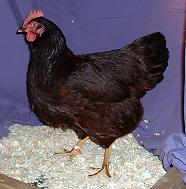 Do you have birds to sell?
Create your breeder listing now! Be sure to include plenty of detail, pictures if possible, and your contact information.
There are Birds for Sale - Find a Breeder:
Click on the links to see the full breeder listing:


KS - Very High Quality Heritage Rhode Island Reds SC in Oskaloosa Kansas
These are very high quality large fowl, the Heritage Rhode Island Red is a stunning breed, docile gentle giants that are both beautiful and great layers …

TX - RIR bantam and Large fowl
Red Queen has large fowl and bantam reds, check for availability. Email carondesign@yahoo.com.
Return to the Chickens Directory

Return to the Breeder Directory

What can we help you find? Search the website:

Show quality Bantam blue wyandotte rooster. We're in - Berkshires MA Emai: naturemattersinc@gmail.com

We are looking for a bantam blue Wyandotte rooster. We're in the Berkshires MA. Email: naturemattersinc@gmail.com

Information on the Bay City Pigeon Fanciers Association Pigeon & Poultry Sale & Swap Meet