Due to Covid-19 restrictions, please confirm events are happening before attending.  
Sebrights
For Sale

Varieties:
Golden, Silver, Buff Laced, & Black Laced Lemon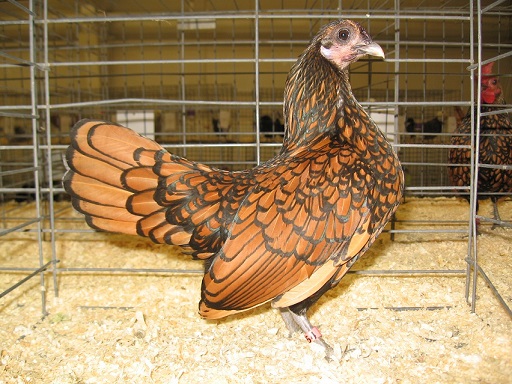 Do you have birds to sell?
Create your breeder listing now! Be sure to include plenty of detail, pictures if possible, and your contact information.
There are Birds for Sale - Find a Breeder:
Click on the links to see the full breeder listing:

WA - Golden Sebright Bantams
Golden Sebright adult pairs available. Bred for show, not hatchery stock. No shipping. PU in Seattle area or at a show I attend. $50-150 per pair. Hens …
OH - Buff Sebrights and Silver Sebrights
Silver sebrights for sale. Small, quality birds. Also, quality buff sebrights. I am in Ohio, can ship. 740-397-3500 or email heffnerfarm@centurylink.net …
Return to the Chickens Directory

Return to the Breeder Directory

What can we help you find? Search the website:

Note: Did you subscribe but did not receive a newsletter in your inbox? Search your Spam or Promotions Tab so you don't miss a single issue!  
We have been involved with Wyandotte Bantams since 2014, though we were involved with poultry for many years before this. We started with Chocolates from

These are very high quality large fowl, the Heritage Rhode Island Red is a stunning breed, docile gentle giants that are both beautiful and great layers

I currently have a pair of young Golden Sebright's that I am looking to find a new home for. They are both around 10-12 weeks of age at best estimate.