Due to Covid-19 restrictions, please confirm events are happening with organizers before attending.  
Serama Territorial Classic
Logan County Fairgrounds
1201 S. Division St
Guthrie, OK
Starts at 9am (Doors open at 7am)
Sponsored by the Oklahoma Sooner Serama Council
Open & Youth Classes
https://www.facebook.com/groups/549155858483067/ 

For more information, contact:
Charlotte Lupton
For current date and for other Oklahoma shows, CLICK HERE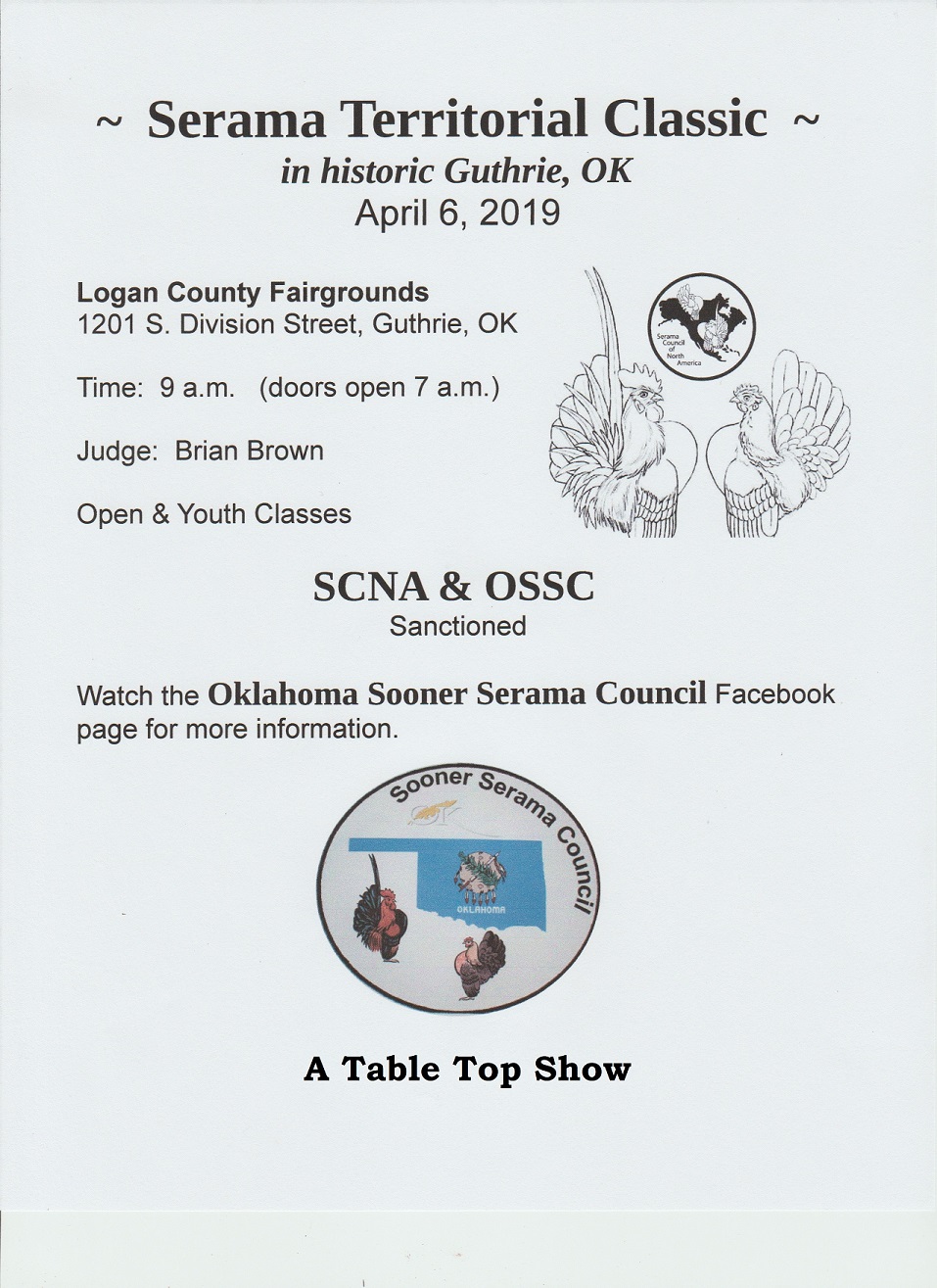 Please send current catalog files to poultryshowcentral@gmail.com so it can be added to this page.   P.S.  Do not use this email to request a catalog.
Are you aware of any corrections to this information? Our goal is up-to-date & accurate and we rely on your help!  Please let us know!
Did you attend this show?
Share your pictures, show results, show reports or your favorite memories.
What can we help you find? Search the website:

Note: Did you subscribe but did not receive a newsletter in your inbox? Search your Spam or Promotions Tab so you don't miss a single issue!  
Information on the Sparr Building and Farm Supply Chicken Swap

I have some nice N Y flying flights and flying baldies for sale. Contact Sal at 516-672-8122

I am selling rare colored muscovy ducks. The colors are lavender, white, black, and various shades of improved lavender loony. You can reach me at davethebrave0007@gmail.com