Ripley Co Parks & Recreation
424 W Cravens St
Osgood, IN
8am-2pm
Free parking
Booth fee $5
 Camping Available for $25 
Come look around.  You never know what you will find.

For more information, contact:
TJ Stewart (502) 525-7072
or

Sarah Stewart (859) 640-9829

For current dates and for other IN swaps,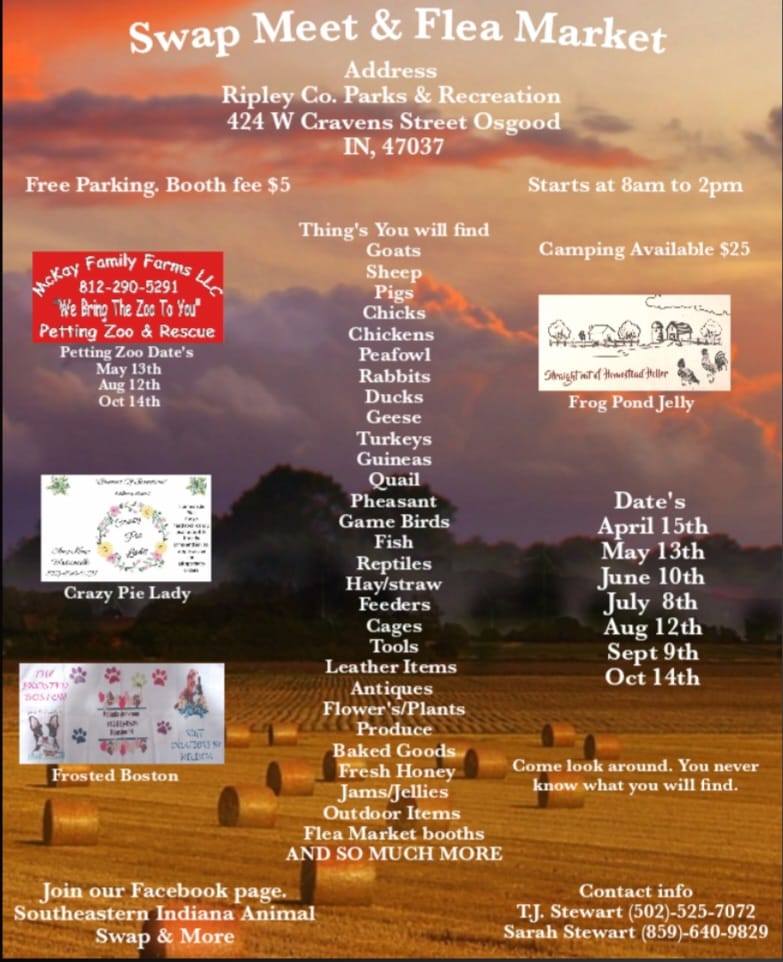 Are you aware of any corrections to this information? 
Our goal is up-to-date & accurate on Poultry Show Central and we rely on your help!