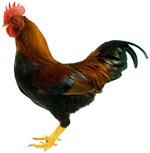 Do you have birds to sell?
Create your breeder listing now! Be sure to include plenty of detail, pictures if possible, and your contact information.
There are Birds for Sale - Find a Breeder:
Click on the links to see the full breeder listing:

FL- Welsummers
Hello, I have Welsummer chicks for sale. Please email me at hendrixpatersonpsi@gamil.com if you are interested. I am located in central Florida.
MD - Welsummer chicks and fertile eggs
Selling day old welsummer chicks and fertile eggs. Show quality lines. Located in Emmitsburg, MD. Contact Allison at(717) 357-4521 or by email at: info@deerrunfarmmd.co …
IA - Welsummers
Welsummers are a wonderful breed, and I'm willing to share mine! I breed and show them, very successfully. Feel free to contact me for your shipment …
Return to the Chickens Directory

Return to the Breeder Directory

What can we help you find? Search the website:

Note:  Did you subscribe but haven't been receiving a newsletter in your inbox?  Search your Spam or Promotions Tab so you don't miss a single issue!