ID - Deathlayers chicks and hatching eggs
by Sheppard Ranch
(Coeur d'Alene, Idaho)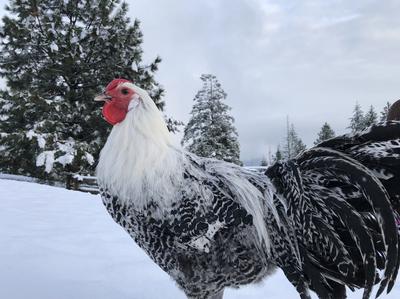 Westfalische Totleger aka Deathlayers!!
We are currently shipping hatching eggs and day old chicks of this remarkable, very rare breed.
We are NPIP certified and ship across the continental U.S. For more info or to place an order please visit our website, https://www.thesheppardranch.com/.
Do you have birds to sell too? Click here to return to List Your Bird Here! and complete the form to submit your listing for review.
What can we help you find? Search the website:

Here are some nest box design tips that encourage your hens to use them.

Information on the Spirit of St Louis All Age/All Breed Pigeon Show

Currently have six Lavender Orpington Chicks, open run, top quality. They are a little over two weeks old at this posting and are beginning to feather