Due to Covid-19 restrictions, please confirm events are happening before attending.  
Idaho- Ayam Cemani-Show Quality Chicks and Hatching Eggs NPIP/APA
by Sheppard Ranch
(Coeur d'Alene Idaho)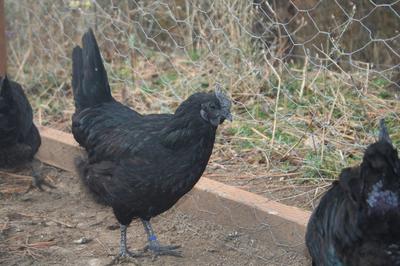 The Sheppard Ranch specializes in high quality rare to ultra rare breeds. We are APA members and an NPIP Certified farm inspected by the state of Idaho, our birds are tested for Avian Influenza as well as Salmonella Pullorum/Typhoid. We have spent thousands of dollars on our Ayam Cemani flock purchasing birds directly from Greenfire Farms and have customers win Championship ribbons with them. We sell both chicks and fertile hatching eggs. Please visit our website for the most up to date pricing and to place orders. www.thesheppardranch.com
Do you have birds to sell too? Click here to return to List Your Bird Here! and complete the form to submit your listing for review.
What can we help you find? Search the website:

Note: Did you subscribe but did not receive a newsletter in your inbox? Search your Spam or Promotions Tab so you don't miss a single issue!  
I have 2 pens of Geese that include 2 birds in each pen for the Montcalm county 4-H fair that was cancelled and need to be sold. These birds will be ready

Looking for female Coturnix quails for sale. Live in Tennessee. Email me @ aflack_4444@yahoo.com Thank you!

I am selling teenaged Muscovy ducklings. They are priced at seven dollars each. Twenty dollars for five. These birds are show-quality and pet friendly