Due to Covid-19 restrictions, please confirm events are happening with organizers before attending.  
Illinois – Bearded Silkies.
by Dianne
(Lexington,IL )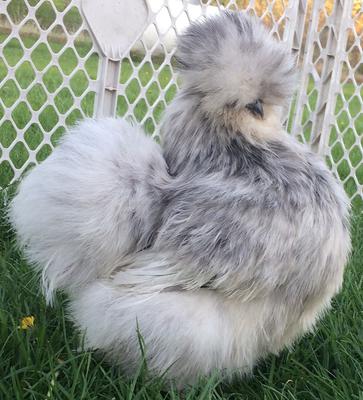 Master Breeder in American Silkie Bantam Club for bearded blue Silkies and bearded Splash silkies. Exhibition quality and non-show quality available. Blue, Splash, Partridge, black, blue cream, and white. Also available are buff and partridge bearded silkies. All colors may not be available at the same time. NPIP flock and are pullorium and typhoid clean.
Also show large fowl Rhode Island red single comb, Orpingtons, White Rocks.

Located in Lexington, Illinois.
Best to call 309-365–8656.
What can we help you find? Search the website:

Note: Did you subscribe but did not receive a newsletter in your inbox? Search your Spam or Promotions Tab so you don't miss a single issue!  
Very Beautiful Ameraucana roosters , young. I am in Middletown, DE. Email me 2Mrs.Pepper@gmail.com

LOOKING FOR TWO FEMALE DAY OLD SILKIES TO BE SHIPPED TO ME IN LAS VEGAS NEVADA AT THE END OF NOV. 2020 ONE SPECKLED AND THE OTHER WHITE.. PLEASE CALL

I have four beautiful black Orpington's healthy eating well. They are unsexed. Three of them are about two months and one of them is three months. Parents