Due to Covid-19 restrictions, please confirm events are happening with organizers before attending.  
LA - Araucana - Show birds, breeders, & started chicks
by Ann Charles
(Winnfield, LA)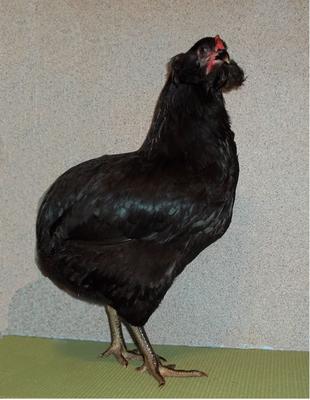 Black Araucana Pullet - Grand Champion Of Show, Shereveport, LA 2013 & Reserve Grand Champion of Show, Pine Bluff, Arkansas 2013.
Breeder and exhibitor of multiple National Champion Araucana in most APA Standard varieties. Large Fowl and Bantam, show and breeding prospects and a few lawn ornaments for sale.
SkyBlueEgg Araucana websites: SkyBlueEgg.com & Araucana.com.
Varieties: Black, White, Golden Duckwing, Silver Duckwing, Blue, Mottled, Wheaten, BB Red, & Red.

You can contact me by Email at: Contact@skyblueegg.com.
What can we help you find? Search the website:

Note: Did you subscribe but did not receive a newsletter in your inbox? Search your Spam or Promotions Tab so you don't miss a single issue!  
Beaucoup Farm's mission is to help protect endangered livestock, and poultry breeds from extinction through our breeding program, hatching rentals, petting

Hello - I am a biology teacher as well as a duck mom to a pair of very spoiled mandarins that I kept after incubating and hatching them last spring as

Hello, I have 2 light Brahma and 2 Ancona roosters available. All 4 are purebreds, and are 5 months old. If interested please email me at Coreenlopez4@yahoo.com