LA - Araucana - Show birds, breeders, & started chicks
by Ann Charles
(Winnfield, LA)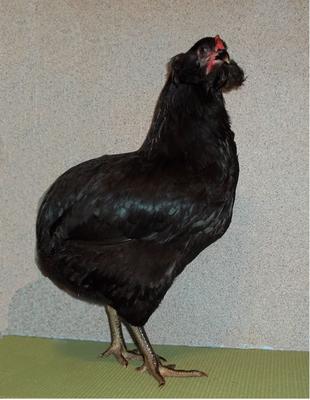 Black Araucana Pullet - Grand Champion Of Show, Shereveport, LA 2013 & Reserve Grand Champion of Show, Pine Bluff, Arkansas 2013.
Breeder and exhibitor of multiple National Champion Araucana in most APA Standard varieties. Large Fowl and Bantam, show and breeding prospects and a few lawn ornaments for sale.
SkyBlueEgg Araucana websites: SkyBlueEgg.com & Araucana.com.
Varieties: Black, White, Golden Duckwing, Silver Duckwing, Blue, Mottled, Wheaten, BB Red, & Red.

You can contact me by Email at: Contact@skyblueegg.com.
What can we help you find? Search the website:

Large breed Vorwerks. Bloodlines from Germany and Holland. Gorgeous quiet birds. Selling chicks and eggs. Dallas Kauffman Morrison Tennessee. 931-409-8421

I've got too many roosters, need to move a few, breeds as follows: (3) Buff Orpingtons (1) Speckled Sussex (1)Gold Wyandotte (1) Blue Laced Gold Wyandotte

Information on the Middle TN Poultry/Bird/Rabbit Swap