Due to Covid-19 restrictions, please confirm events are happening with organizers before attending.  
Latta Farm/Andrew Latta's 1st show
by Amy Latta
(Blountsville, Alabama)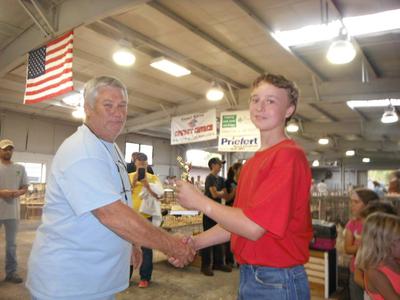 5th place over all in the Junior Division
We really had a great time. Loved that it was indoors. They had a separate sale area which was great. Loved that their was a place to eat and very clean facilities available on the premises. We will be back that is for sure.
Do you have birds to sell too? Click here to return to Show Results and complete the form to submit your listing for review.
What can we help you find? Search the website:

Note: Did you subscribe but did not receive a newsletter in your inbox? Search your Spam or Promotions Tab so you don't miss a single issue!  
Looking for cochin chicks in South Plains area of Texas. rrfarmstexas@gmail.com

I am looking to buy 2 baby hen muscovy. Prefer not to have black or black/white. Located by Galesville/Trempealeau. ourfamilydream@gmail.com thanks!

Hello, my name is Jannene. I am a small breeder of Silkie Bantams, White Crested Polish Bantams, and Showgirl Silkies, in Raynham Massachusetts Right