Wanted: Vulturine guinea fowl
by robert bittner
(newnan Ga.)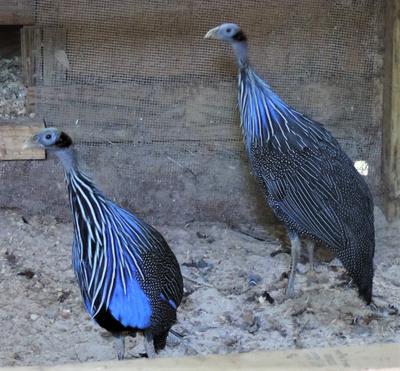 my bird
Looking to purchase two + vulturines hens right NOW!
Lost my only hen this morning and my male is lost without her!
Please call me, young or old i dont care. 770 251 2587
I can pick them up almost anywhere.
Skip Bittner
Atlanta GA.
Do you have birds to sell too? Click here to return to Birds Wanted and complete the form to submit your listing for review.
What can we help you find? Search the website:

We have hatching eggs available from our pure flock of Icelandic Chickens. Call or text 785-269-7787 to order or visit our eBay listing https://www.ebay.com/itm/265702210230?mkcid=16&mkevt=1&mkrid=711…

Your source for tips on raising and showing poultry from experienced Judges & Breeders.

Have you ever wondered what is meant by a double poultry show?