Due to Covid-19 restrictions, please confirm events are happening with organizers before attending.  
Wanted: Vulturine guinea fowl
by robert bittner
(newnan Ga.)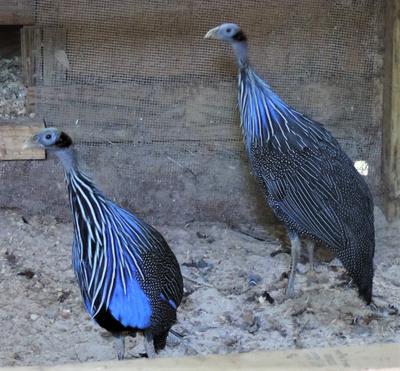 my bird
Looking to purchase two + vulturines hens right NOW!
Lost my only hen this morning and my male is lost without her!
Please call me, young or old i dont care. 770 251 2587
I can pick them up almost anywhere.
Skip Bittner
Atlanta GA.
Do you have birds to sell too? Click here to return to Birds Wanted and complete the form to submit your listing for review.
What can we help you find? Search the website:

Note: Did you subscribe but did not receive a newsletter in your inbox? Search your Spam or Promotions Tab so you don't miss a single issue!  
We have a few different types of Coturnix quail! Coturnix are excellent layers, excellent meat birds and are very beautiful. For more information go to

Contact: Two48 9four9 seven8zero0 Milford, Michigan Young Cockerel/Rooster Satin Partridge Silkie 5:6 months old Father is an amazing rooster and

Information on the Champion Feed & Pet Supply Flock-tober Swap