Wonderful show!
by Valerie
(Pennsylvania)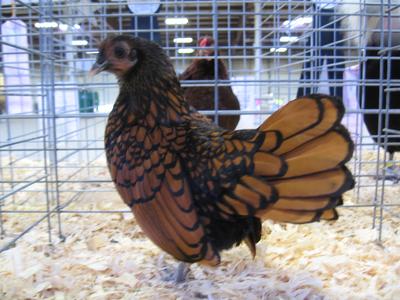 2013 Reserve Jr Champion/Reserve Jr Bantam/Best Jr RCCL
1st time attending this show and it's a new favorite. Such unique, fun awards and top-notch venue. Very well-organized Junior activities and nice recognition of Junior awards. We are looking forward to the APA Nationals next year.
Do you have birds to sell too? Click here to return to Show Results and complete the form to submit your listing for review.
What can we help you find? Search the website:

Information on the Clio Tractor Supply Poultry Swap & Farmers Market

Information on the Brighton Bird Swap

I raise 5 different breeds of pigeons, Have French Mondians, Show kings, Modenas, Texan pioneers and Homers. Call or text me at 361 772 8740, or