Faverolle Bantams
For Sale
Varieties:
Black, Blue, Buff, Salmon, & White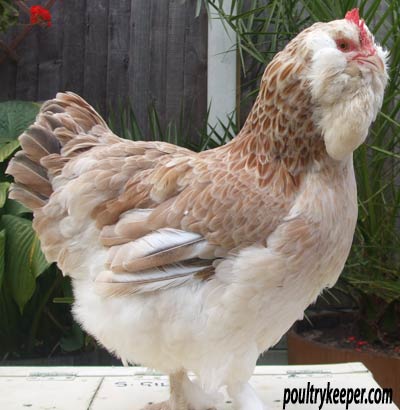 Do you have birds to sell?
Here's your chance to sell your birds with plenty of details and pictures!
There are Birds for Sale!
Click on the links to see more information

IN - Bantam Salmon Faverolle
I have birds available at different time of the year. Contact me at jmbowles@comcast.com
WI - Salmon Faverolles bantams
Several chicks $5 each Lori Edmison 9791 Echo Rd., Sparta, WI (608) 633-0550 www.RareBantams.com RareBantams@Gmail.com

NJ - White and Salmon Faverolles
We have excellent White and Salmon Faverolle Bantams. We are located in NJ and we do not ship. We will have young birds for sale in the spring. You can …
Return to the Chickens Directory

Return to the Breeder Directory

What can we help you find? Search the website:

---
Back to top of page
Return to the Breeder Directory

©Copyright 2012, www.poultryshowcentral.com, All Rights Reserved.