Due to Covid-19 restrictions, please confirm events are happening with organizers before attending.  
American Buff Geese
For Sale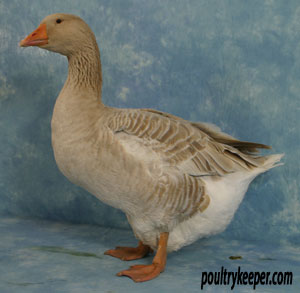 Do you have birds to sell?
Create your breeder listing now! Be sure to include plenty of detail, pictures if possible, and your contact information.
There are Birds for Sale - Find a Breeder:
Click on the links to see the full breeder listing:

Pa- American Buff Geese
5 pair of unrelated American Buff geese for sale. Ages 1.5 to 4 years old. currently laying.weight 12 lbs. to 30 lb.gander. Classic markings. Pictures …

TX - American Buff Geese
Silver Spring Waterfowl is taking reservations for American Buff goslings and young geese for the 2019 season. Shipping is available on prepaid orders. …
OR - Tufted American Buff Geese
Show Quality Tufted American Buff Geese. We are taking orders for this season's hatchings. Please contact Tracey by email at tnscarlson@gmail.com to …
Return to the Breeder Directory

What can we help you find? Search the website:

Note: Did you subscribe but did not receive a newsletter in your inbox? Search your Spam or Promotions Tab so you don't miss a single issue!  
Blue Feather Farms I have large fowl from the amazing northern line of reds that come from the Candea's. This line is NOT just a cock line the hens are

Blue Feather Farms Silver Penciled and White Large Fowl, we have lines from Dick Horstman and Veta Hunter, champion breeders of plymouth rocks. I have

Chad Procter in Stephenville Texas, I got Texas A and M's, Jumbo browns coturnix, Will be looking to have other breeds, I want to raise quail for a living