Taylorsville Lion's Club Fairgrounds
170 Fairgrounds Rd
Taylorsville, NC
Back by Popular Demand!
Late Spring and Fall Dates
Swap from 6:00am until 5:00pm
Rain date will be the following Saturday
Early Set up available on the Friday before from noon until 6:00pm 
For more information, contact:

Caroline
828-851-2007

TheCarolinaChickenstock@gmail.com

For current date, and for other
North Carolina poultry swaps,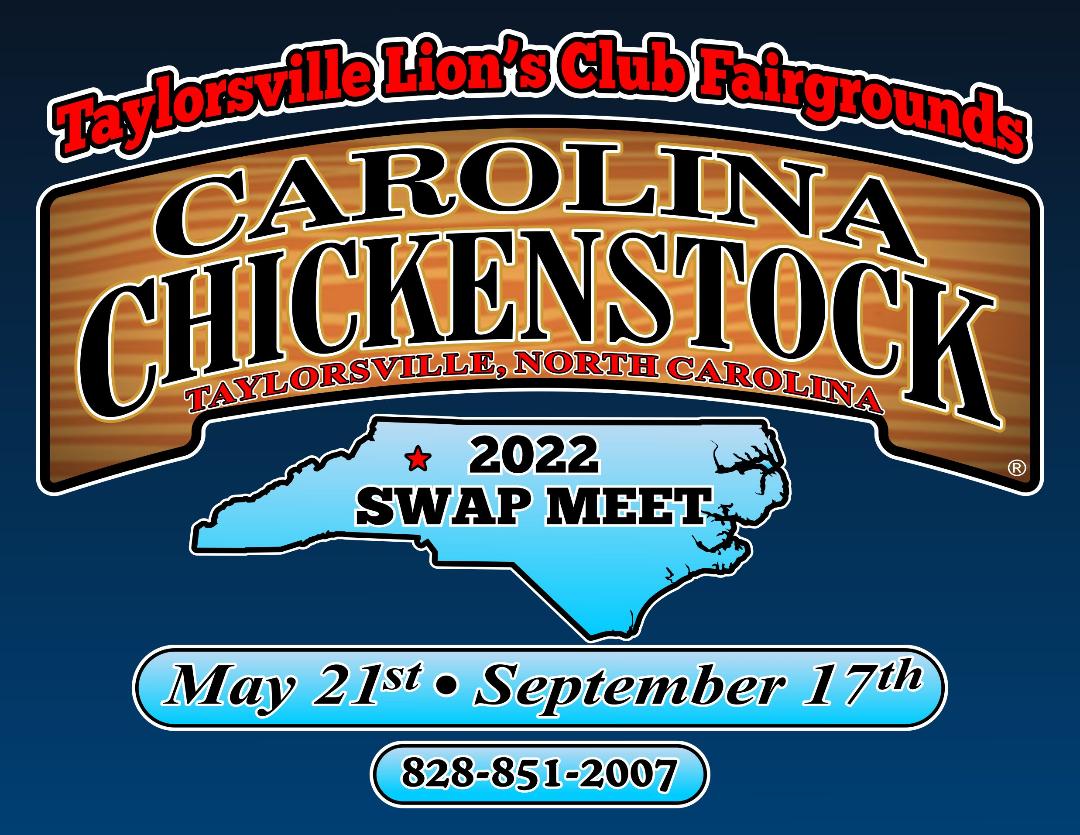 Are you aware of any corrections to this information? 
Our goal is up-to-date & accurate on Poultry Show Central and we rely on your help!