Cayuga Ducks
For Sale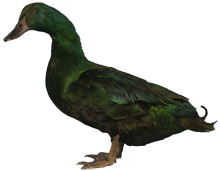 Do you have birds to sell?
Create your breeder listing now! Be sure to include plenty of detail, pictures if possible, and your contact information.
There are Birds for Sale - Find a Breeder:
Click on the links to see the full breeder listing:


PA - Cayuga Ducks at Busy As A Bee Farmette
Cayuga drakes for sale. Very handsome and healthy boys! Raised here at Busy As A Bee Farmette, in Rixford PA. $20. Busyasabeefarmette@yahoo.com

NJ - Cayuga Ducklings
We regularly hatch small batches of Cayuga ducks once a month on our homestead. All of our flocks are NPIP AI certified and fed a balanced diet. Crested …
Return to the Breeder Directory

What can we help you find? Search the website:

Information on the Florence County Chicken Swap

Selling eggs, juveniles and breeding stock. Taking custom orders for hatching chicks of a particular breed, 50% downpayment. Contact through www.pineheavengamebirds.com,

Bielefelder chicks and hatching eggs available. Parent stock have bloodlines from all three imports of Bielefelders to the US through Greenfire Farms.