Sebastopol Geese
For Sale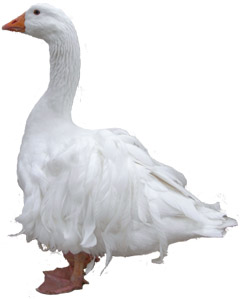 Do you have birds to sell?
Create your breeder listing now! Be sure to include plenty of detail, pictures if possible, and your contact information.
There are Birds for Sale - Find a Breeder:
Click on the links to see the full breeder listing:

SC - Sebastopol geese
Goslings available spring 2022. Local pickup Columbia, SC. No shipping. Please email jacqhart11@gmail.com.
WA/OR --Sebastopol Geese
Wild Rabbit Farms has some 2019 Smooth breasted Sebastopol geese looking for new ponds and pastures. Both males and females. Whites, splash, gray and …
FL- Sebastopol geese
Tonalli farms - We breed, raise and sell purebred full curl and smooth breasted Sebastopol geese.We currently have Buff, buff saddleback, grey, grey saddleback, …
Return to the Breeder Directory

What can we help you find? Search the website:

Information on the Farmers Market @ TSC Brooksville

Information on the Southern States Poultry & Small Animal Swap Meet

Information on the Turtle Cove Farms Small Animal and Homestead Goods Swap