MO - Black & Blue Standard Cochins for sale
by Kay Chang
(Kirksville, MO, USA)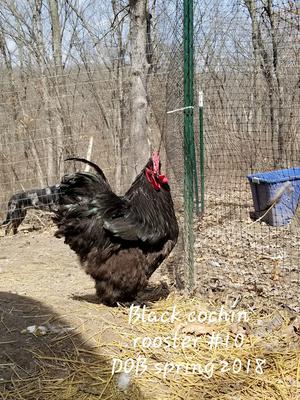 Black Oak Livestock's chickens are national quality birds out of Wade Burkhalter stock (he used to a chicken judge and won the national show with a different breed).

These are large, very full large fowl Cochin. We raise black and blue Cochin with the occasional splash coming along.

High quality show birds. Though there are culls appropriate for fun backyard flocks! Cochins are great as pets!

As of 2/24/21:

I am hatching chicks at this time.
Other than that, I only have nice stock that has been removed from my show line.

All the cockerels and roosters all have a disqualification. No pullets or hens available at this time.

Please call/text 660-349-9166 or email KayChang@BlackOakLivestock.com for more information.

The Pictures are of our breeding stock, not what is available to buy right now...
What can we help you find? Search the website:

Information on the Farmers Market @ TSC Brooksville

Information on the Southern States Poultry & Small Animal Swap Meet

Information on the Turtle Cove Farms Small Animal and Homestead Goods Swap