Varieties:
Barred, Birchen, Black, Black Breasted Red, Black Tailed Buff, Black Tailed Red, Black Tailed White, Blue, Blue Brassy Back, Blue Breasted Red, Blue Golden Duckwing, Blue Silver Duckwing, Blue Red, Blue Wheaten, Brassy Back, Brown Red, Buff, Columbian, Crele, Cuckoo, Fawn Red, Fawn Silver Duckwing, Ginger Red, Golden Duckwing, Lemon Blue, Mille Fleur, Mottled, Opal, Quail, Red Pyle, Self Blue, Silver Blue, Silver Duckwing, Silver Ginger, Spangled, Splash, Wheaten, & White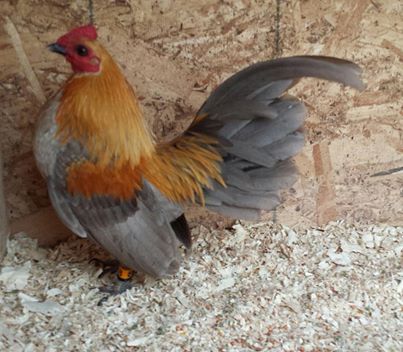 Do you have birds to sell?
Here's your chance to sell your birds with plenty of details and pictures!
There are Birds for Sale!
Click on the links to see more information

Return to the Chickens Directory

Return to the Breeder Directory

What can we help you find? Search the website:

---
Back to top of page
©Copyright 2012, www.poultryshowcentral.com, All Rights Reserved.